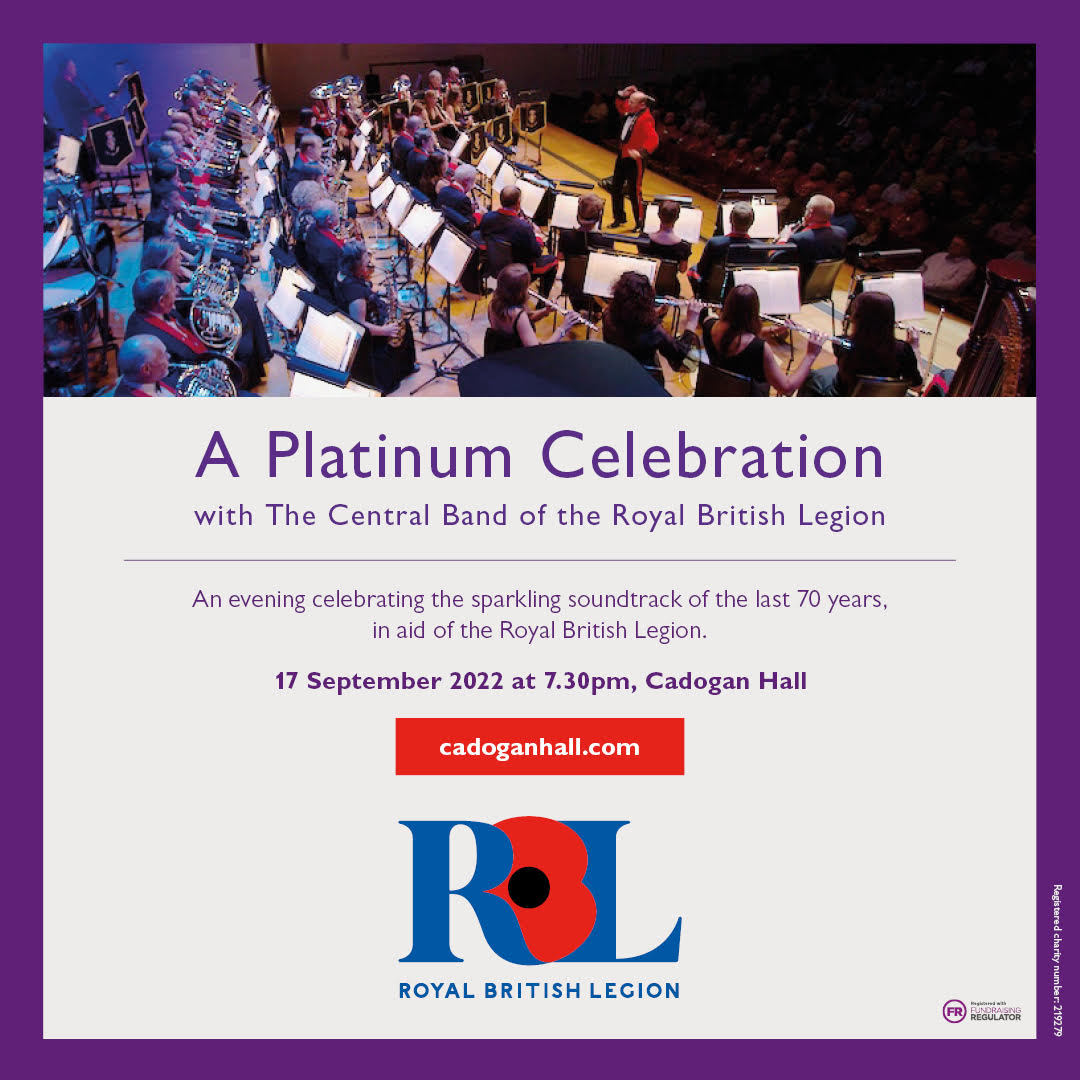 Now that's what I call a Platinum album!
An evening celebrating the sparkling soundtrack of the last 70 years, in aid of the Royal British Legion. Enjoy music from the vinyls, cassettes, CDs, and playlists of the second Elizabethan age.
The high-octane themes of stage and screen. The symphonic grandeur of the concert hall. The upbeat hits of the pop charts. The epic power of the stadium gig.
You'll hear some of the most celebrated tracks from the 1950s to the present day as Captain David Cole and the Royal British Legion's flagship band mark HM The Queen's Platinum Jubilee.
All proceeds from the concert will be donated to the Royal British Legion's Poppy Appeal.
Under the baton of the inimitable Captain David Cole, former Director of Music on HMY Britannia, the Central Band has established itself as a respected and in-demand ensemble. The Band's busy schedule has seen recent performances at the Royal Albert Hall, St George's Chapel Windsor, the Championship Finals at Wimbledon, Westminster Abbey, London's Guildhall and joint projects with the London Mozart Players and the Royal Philharmonic Orchestra.
The Band was honoured to perform the National Anthem for HM The Queen's Christmas Address on Christmas Day 2021.
The Band is made up of both civilian and ex-forces musicians, amateurs, and professionals.