The Central Band was invited to perform at the Service of Thanksgiving for the Life of Dame Vera Lynn (2oth March 1917 - 18th June 2020).
The service was held on Monday, 21st March 2022 in Westminster Abbey. The sun shone as the Abbey welcomed family members, stars from stage and screen along with service personnel, the Chelsea Pensioners and legions of her fans.
Katherine Jenkins sang We'll Meet Again, Katie Ashby sang The White Cliffs of Dover with the D-Day Darlings.
The Times described the Central Bands perfromance as "gloriously vigorous parping and drumming" and "expected a line of Tiller Girls to come high-kicking down the nave" this also provided
a fitting tribute to the bands founder and arranger
David Lawrence who created "Popular Songs of World War 2"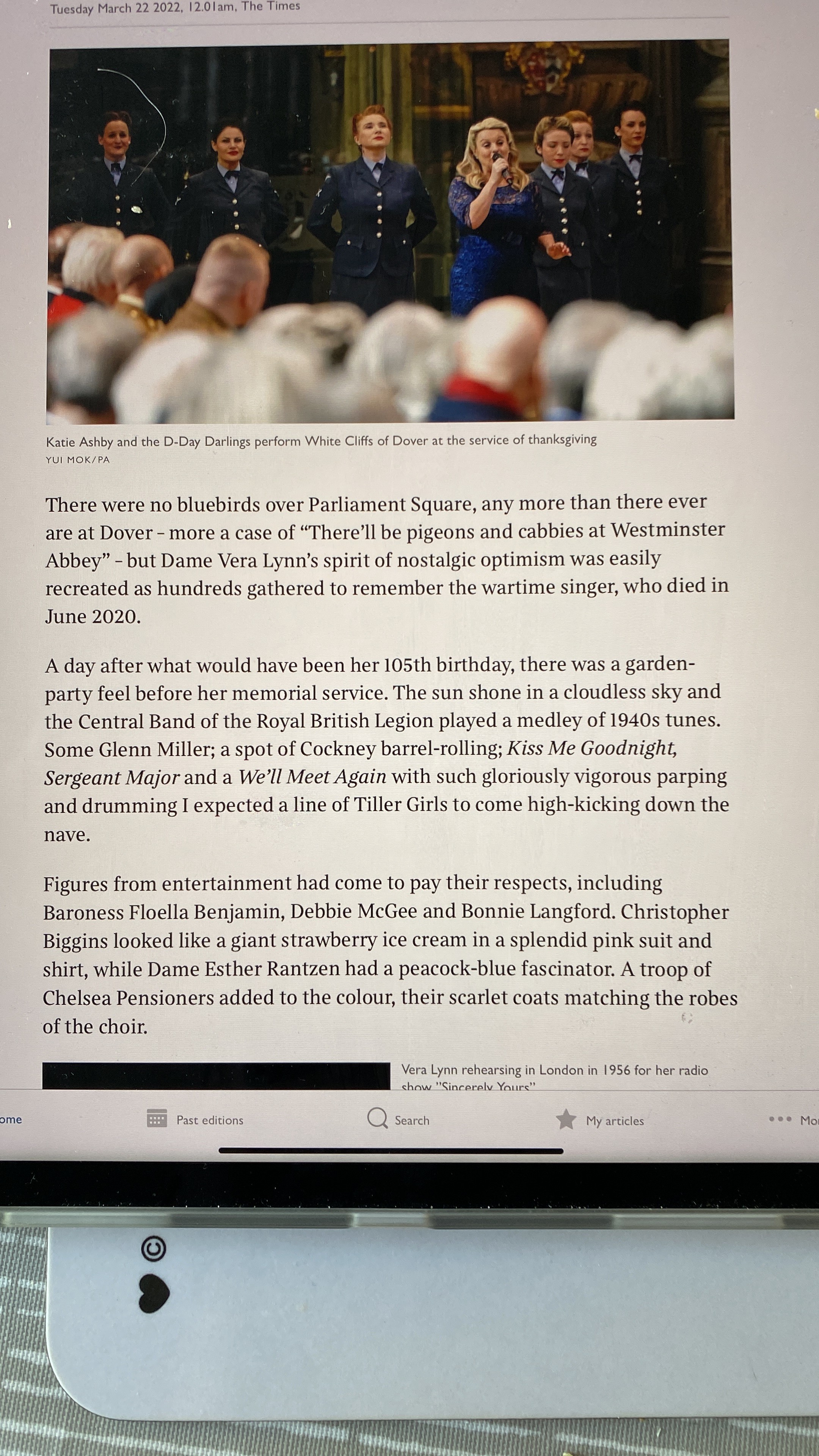 .