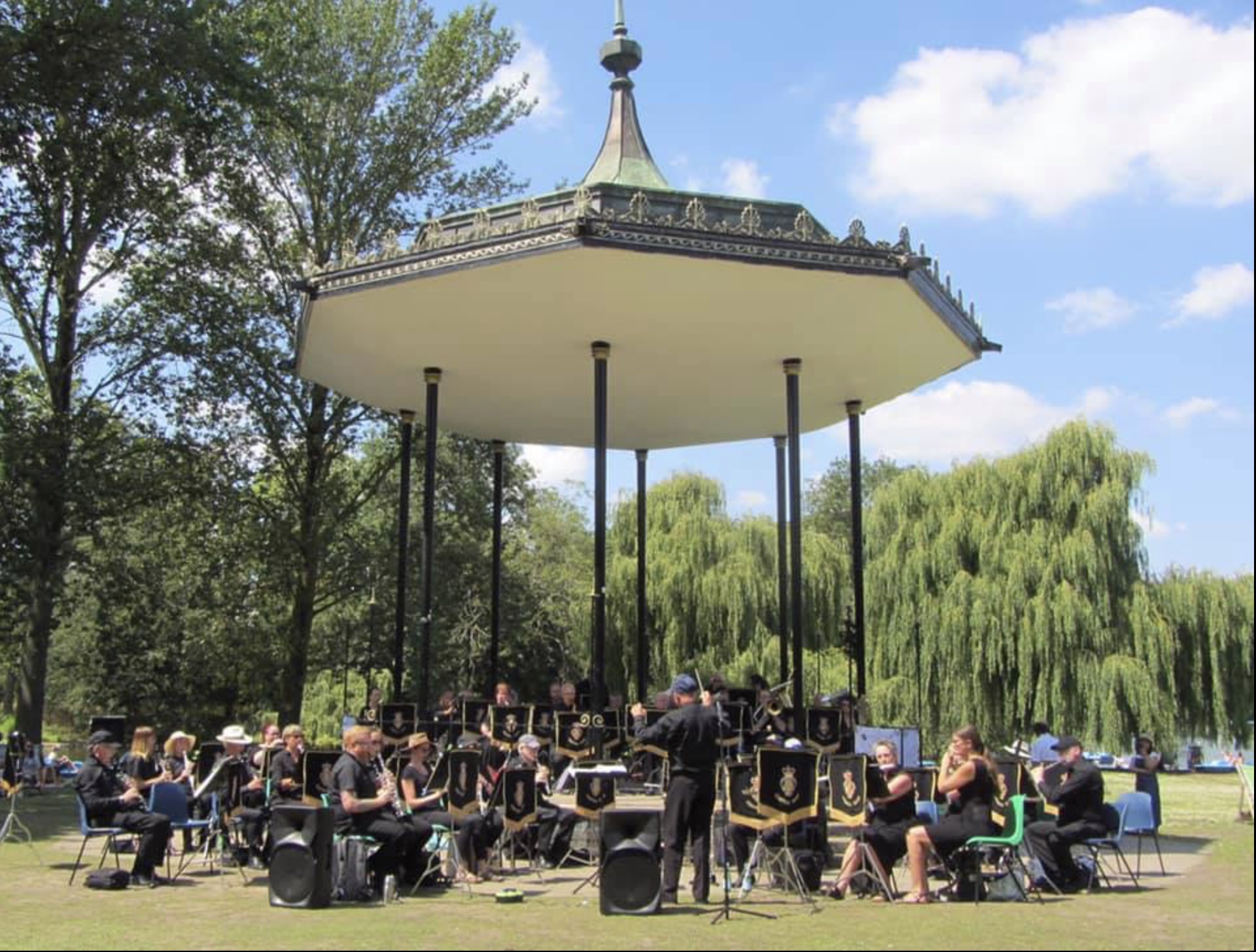 WOW, our first public performance in 18 months! It was a great pleasure to be on the iconic bandstand in Regents Park in glorious summer sunshine.
Despite the sweltering heat, the band were delighted to be performing tpgether in front of an audience again and entertained the crowds with a varied programme.
Highlights included the crowd singing along to "Abba Gold" and a very chilled performance of "Trumpet Blues and Cantabile" by our trumpet section. We also premiered a new march, "Legion 100" composed by our very own David Cole to mark the centenary of the Royal British Legion.
A great event and thanks to the friends of Regents Park for the organisation.
Photo: Diana Mitchell