Last week the band were delighted to return to Eastbourne Bandstand, 45 years after their first performance there. We all feel very fortunate to be playing again in one of our favourite venues and have loved spending a week together in our "band family".
It was wonderful to see so many familiar faces in the audience as well as welcoming some new fans.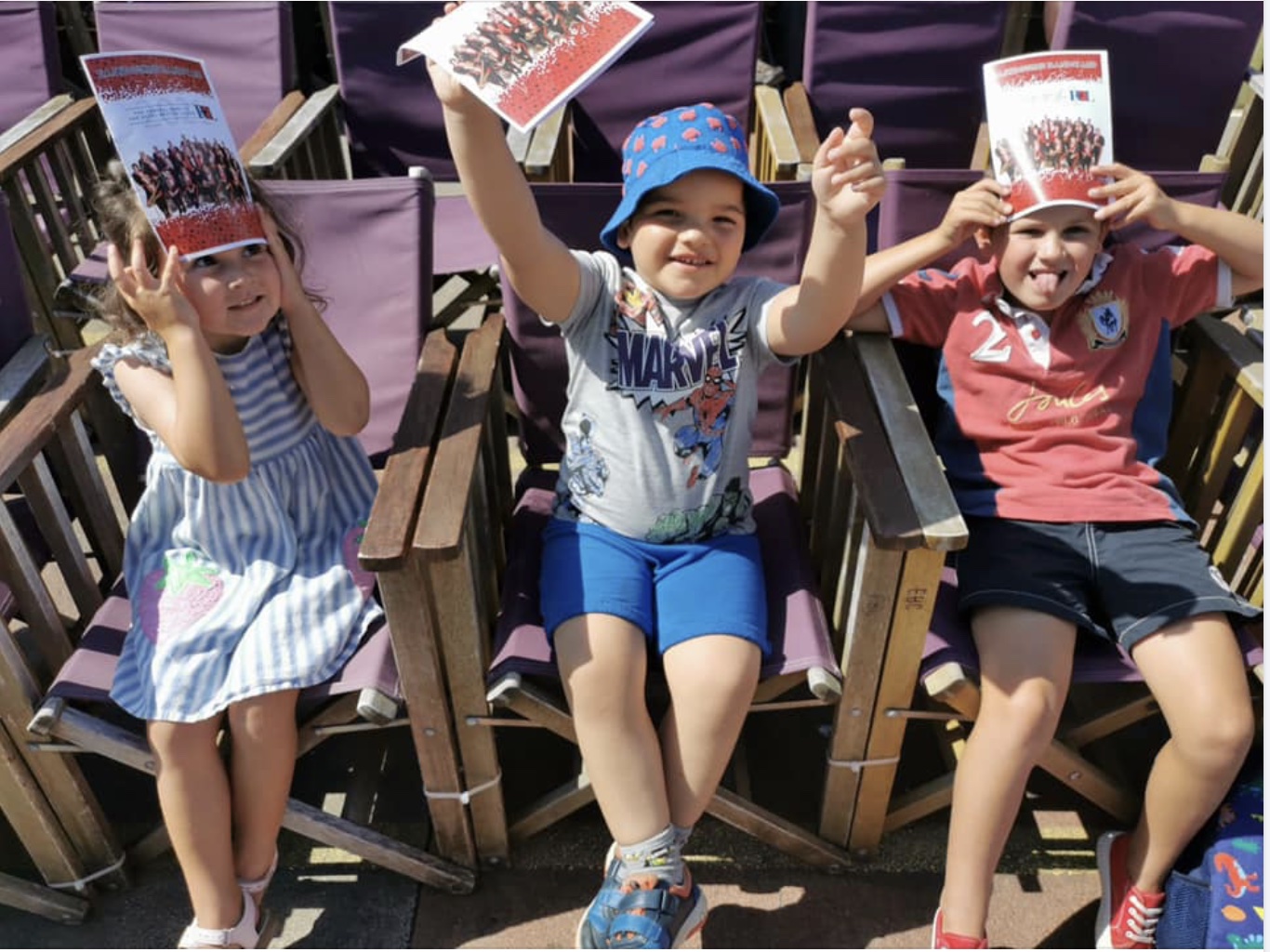 The band performed eight concerts in sunshine, showers and the usual gusts from Beachy Head. Unfortunately the Big Band night had to be cancelled due to poor weather, but watch this space for future events.
Highlights included solos from many band members, including the debut of Sam Cox on trombone, a bass flute interpretation of The Pink Panther Theme and a tender performance of The Nearness of You by Graham Pinder on tenor sax, not deterred by the driving rain. A touch of class was provided by our oboe section, playing The Arrival of the Queen of Sheba and Tony Lamb, performing the Rondo from Mozart's 4th Horn Concerto. A romantic note was struck by Andy Rowett on trumpet, playing Through the Eyes of Love and Phil Willans' sax solo, What Are You Doing For The Rest of Your Life? And of course, no week at Eastbourne would tbe complete without the legendary Derek Vickers on xylophone!
The band got to play many audience favourites including Light Cavalry Overture, Tin Pan Alley and David Cole's James Bond Selection as well as showcasing some new pieces to Eastbourne: Leroy Anderson's Irish Suite and the triumphant Resplendent Glory by Rossano Galante. The week also saw the world premier of Louise Denny's new march, Captain Tom: Man in a Million and it was a great pleasure to welcome the composer to its first performance. To commemorate the 100th anniversary of the Royal British Legion, David Cole has rearranged Thomas Bidgood's original march with some added favourites to celebrate the ongoing work of the charity in a new piece called Legion 100.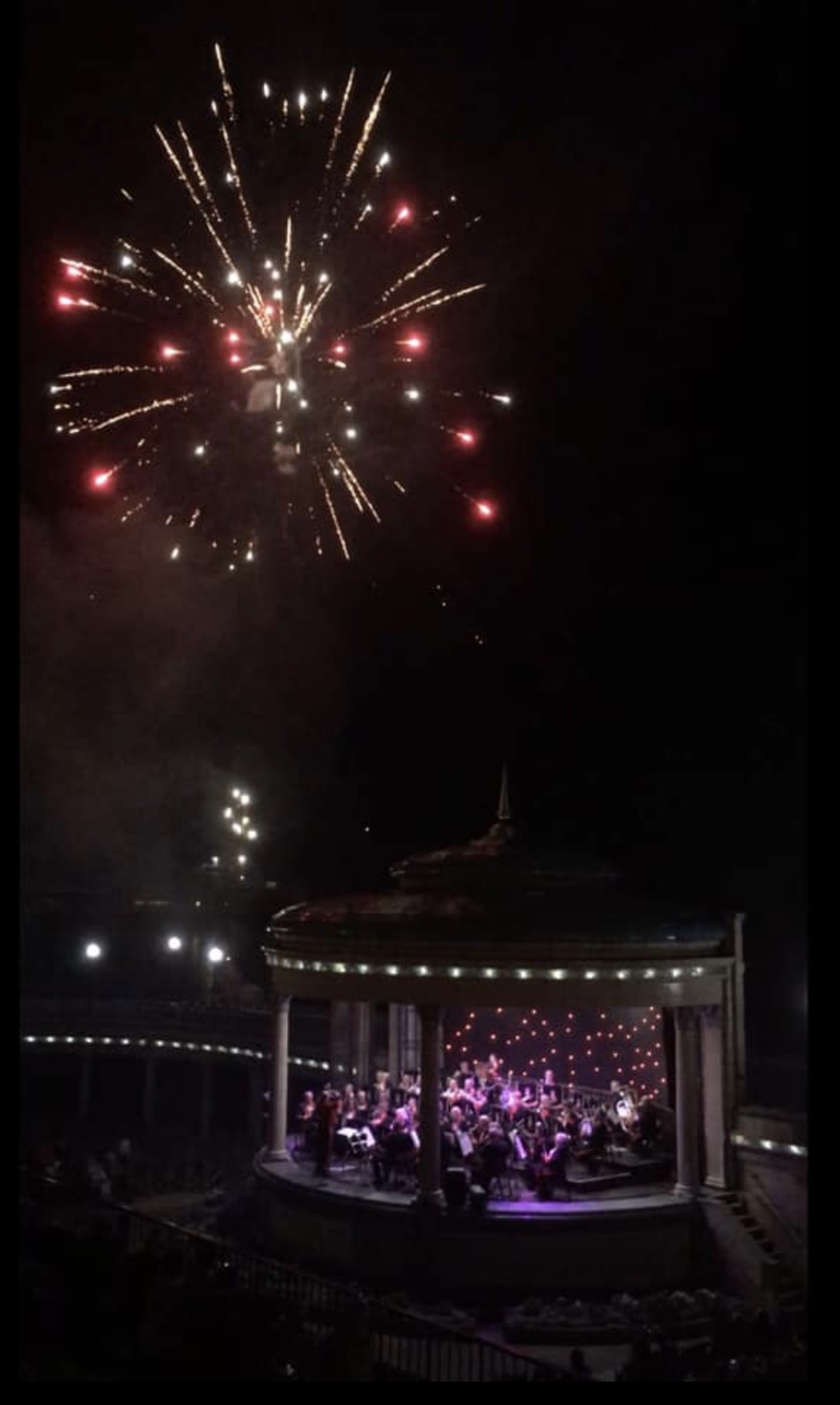 Wednesday night's traditional 1812 concert finished, as always, with some truly spectacular fireworks and was a real celebration of the band's return to the Bandstand. We can't wait for next year and will be back from Sunday 7th August 2022.