Rodney has compeleted his epic bike ride from Lands End to John O'Groats via New Scotland Yard in Central London - the detour was needed to make his total ride 1,800km.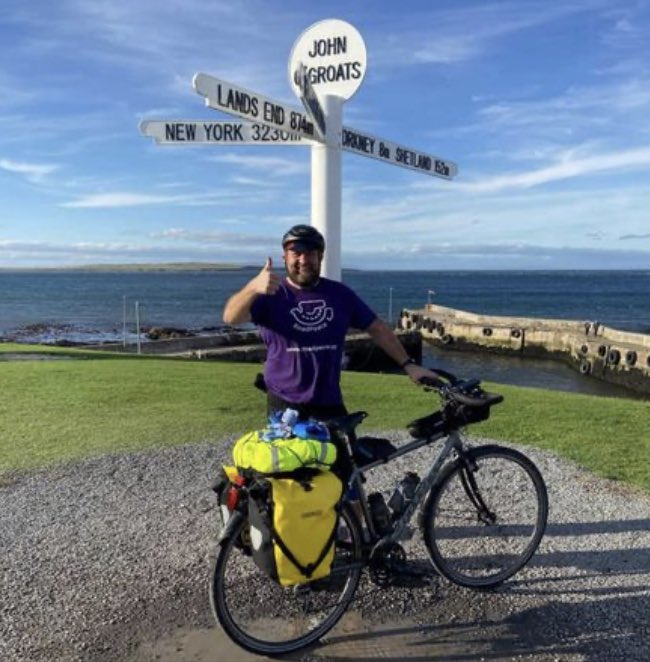 The ride finished on Wednesday evening, September 22 and Rodney took the overnight train home.
He then played with the trad jazz band for an evening reception, in the Freemasons Hall, hosted by the Royal British Legion- now there's dedication, well done Rodney.
You can support Road Peace by making a donation using the attached link.